Next Commission Meeting at the 114th ASA Annual Meeting in New York City, August 2019.
ASA Meeting Services has confirmed the Commission's conference room for the CAPACS Annual Board Meeting at the 114th ASA Annual Meeting in New York City. Please see details below:
CAPACS Annual Board Meeting at ASA
Event Name: 2019 CAPACS Board Meeting: Commission on the Accreditation of Programs in Applied and Clinical Sociology
Event Date and Time: Saturday, August 10; 6:30 pm—10:30 PM
Facility: New York Hilton (1335 6th Ave, New York, NY 10019; Tel: +1-212-586-7000; FAX: +1-212-315-1374; For special requests, email: nycnh_ds@hilton.com)
Room Assignment: Lincoln Suite, Fourth Floor
Maps & Directions:
Click here… for directions to and from the New York Hilton and New York's three major airports, and other points.
Click here… to access ASA's "Travel and Housing" web page for links to ASA conference hotels; Amtrak; La Guardia, John F. Kennedy, and Newark Liberty International Airports; ground and public transportation options; and information for international travelers.
Click here… to use "ConferenceShare," ASA's online connection service, to contact fellow attendees, find a roommate, share rides, and more. For additional information about "ConferenceShare," please visit ASA's Travel and Housing web page.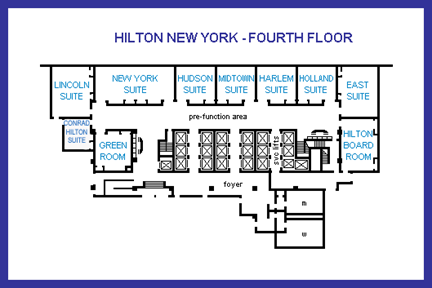 CAPACS Display Table
ASA will provide CAPACS with details on table space for displaying the Commission's literature, brochures, and informational materials at the ASA Annual Meeting closer to the conference date. Please bookmark this web page, or return to the CAPACS website, soon, for details.